Ocean Shores Activities
We want you to have a great time. To enjoy yourself and to see all that is offered. Here is a list of activities and things to do. Check them all out, take a look around and you will fit right in. Click to see details.
Specialty Foods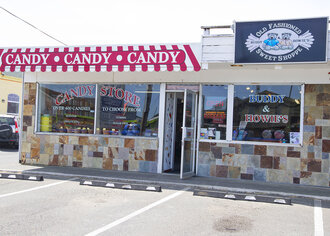 Over 200 candies to choose from including Sours, Sugar Free, Chocolate, Gummis, Licorice, Caramels, Bubble Gum, and of course Saltwater Taffy!
Read more
Theatres
Tickets are available from Mocha Madness, Delores and Fay's, Ocean Shores Animal Hospital, Ocean Shores Convention Center Visitors Bureau and at the door. Adults $10.00 Students $5.00
Read more
Travel
International Dark Sky Places was founded in 2001 to encourage communities, parks and protected areas around the world to preserve and protect dark sites through responsible lighting policies.
Read more
Address: 3223 North First Ave, Tucson, AZ 85719
Phone: (520) 293-3198
Email:
Website: DarkSky.org
DETAILS: We work to post information that fits with the goal of all our websites. By submitting information, you are authorizing the publisher to include your data which, may be edited as the publisher deems necessary. Please, allow a reasonable amount of time for a response. Not all submissions will be included and, generally, a notification will not be sent indicating acceptance or refusal. Once submitted, requests for deletion cannot be honored.