Heron Cam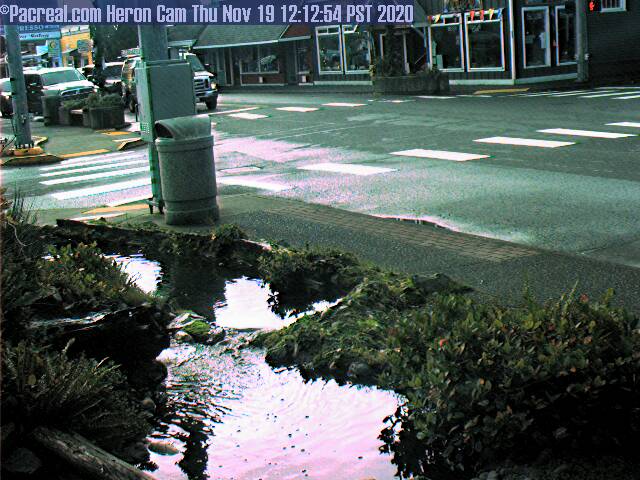 @Pacreal.com- Heron Cam
Camera ID: 0138
Description: The Long Beach Heron Cam is a live web cam which updates its images here every 45 seconds. This camera views the fountain and pond in front of Pacific Realty at the main downtown intersection of Long Beach, Washington (Bolstad & Pacific Hwy).

When the natural fountain was created in 2000, the pond was stocked with a variety of goldfish. It didn't take long for local Great Blue Herons to start gazing from the sky, working up the courage to drop down for an easy meal. The notably cautious and elegant birds soon began dropping in for a quick snack with some regularity.

If you visit often you may see one of these regal birds swooping in for a fishy tidbit. Thanks to Pacific Realty for allowing us to showcase the Heron Cam on this site.
Day view
Night view
Day/night view
Live view