Galway Bay Irish Restaurant & Pub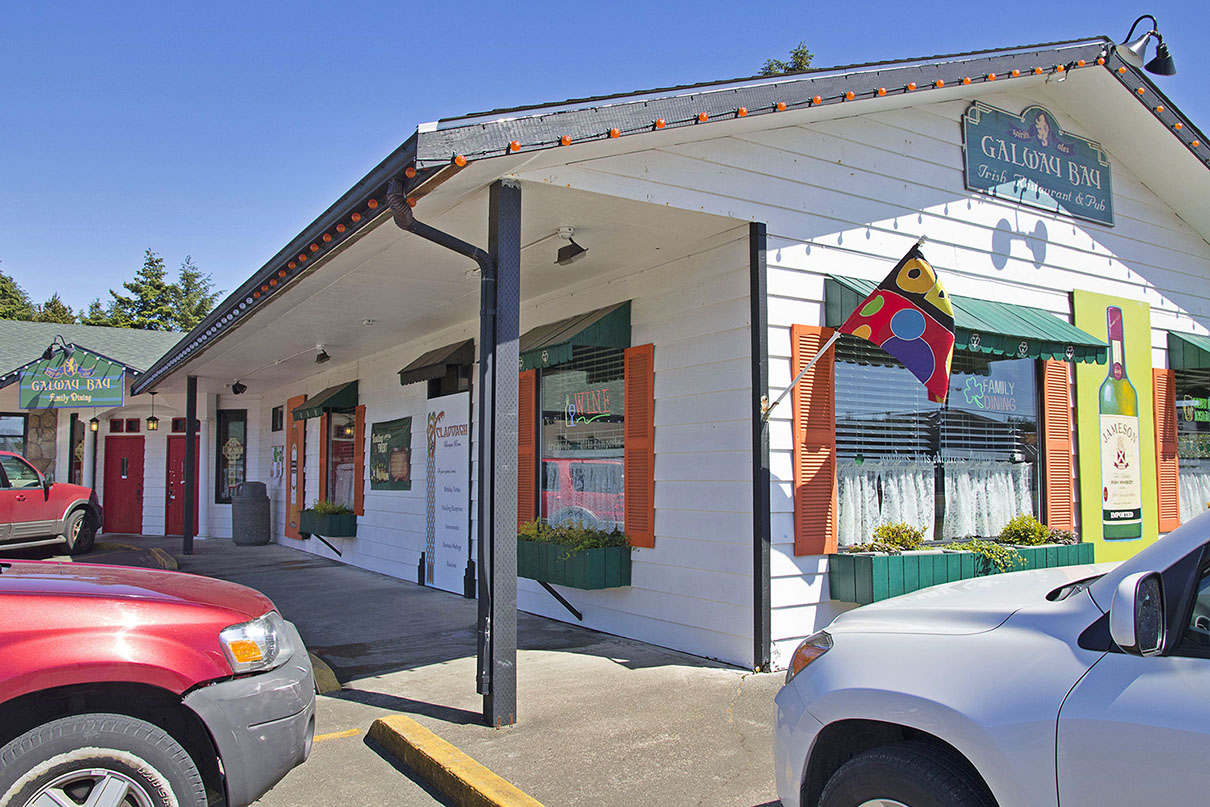 The Irish are best known for warm hospitality, great music, and good fun. Galway Bay Irish Pub is that and more. We offer the time-honored, family traditions of providing guests a cozy refuge from the dreaded doldrums of everyday life in the "Evergreen State" of Washington.
Pull up a chair, have a pint, and catch up with old friends or even make some new ones while listening to the best that Irish music has to offer.
Galway Bay Irish Pub's menu offers something for everyone. With a wide variety of Irish and American favorites, you are sure to keep you coming back for more.
Regulars rave about the traditional Irish food, the incredible Irish music, and the fine staff. The friendly staff at Galway Bay Irish Pub takes great pride in making all of their guests feel welcomed and comfortable - - come experience first hand what the Irish have to offer in the Great Northwest.
Address: 880 Point Brown Avenue NE, Ocean Shores, WA 98569
Hours: Sunday -Thursday 11:30AM - 8PM Friday - Saturday 11:30AM - 9PM
Phone: (360) 289-2300
Email:
Website: GalwayBayIrishPub.com