Dune Buggy Condo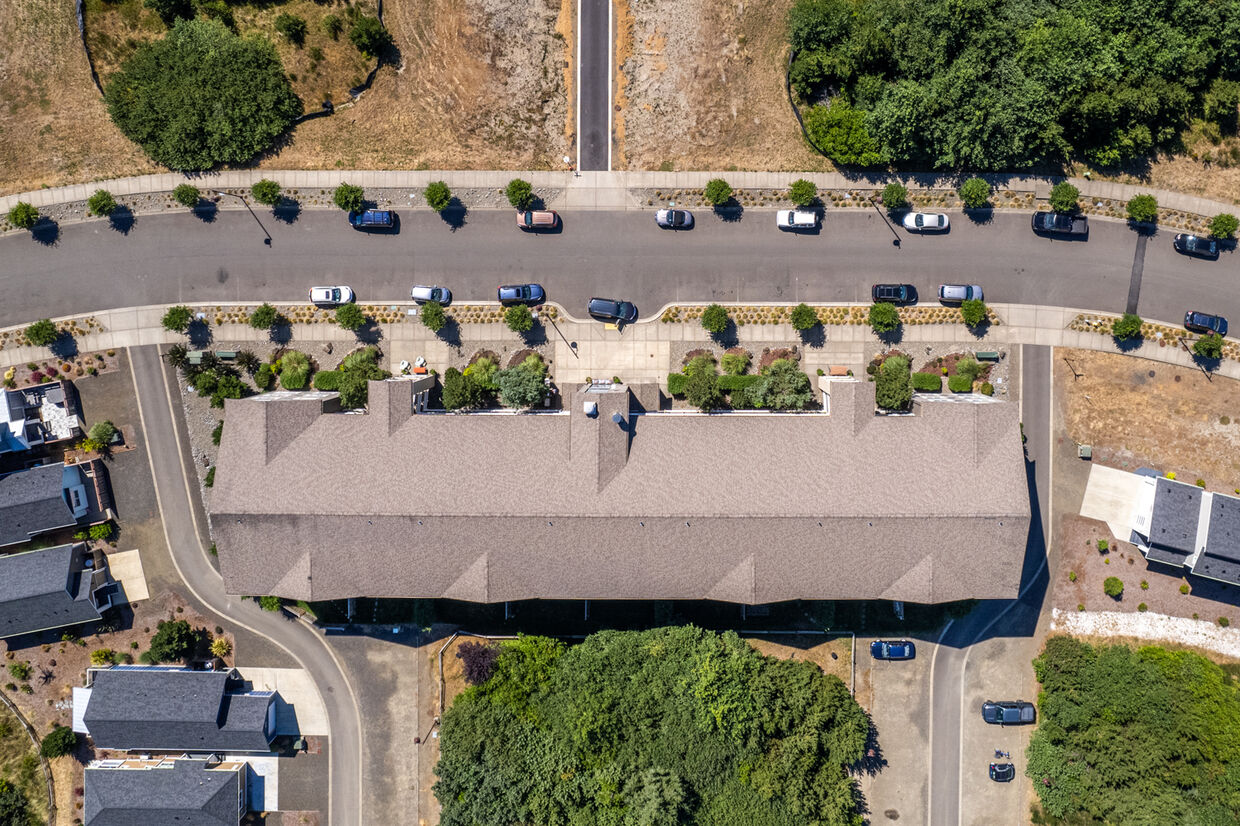 Not too long ago, a couple of visionaries decided that they would make real their dream Ocean Shores vacation. That dream: the seaside village of Oyhut Bay, and we invite you to experience it as well in the luxury Dune Buggy Condo.
About The Dune Buggy Condo
Dune Buggy Condo is, in a sense, business in the front and party in the back, with a convenient home office space with a writing desk in the condo's foyer. Unlike the mullet, however, the condo is not a relic best left in the 80s. Dune Buggy is as modern a vacation home as one could possibly hope for. Just beyond is the condo's main room, a gorgeous high ceiling kitchen, living and dining room combo, open and with a spacious breakfast bar.
The kitchen is expansive and state-of-the-art, with bright warm wood cabinets and large stainless steel appliances. If extra counter space is needed, it's center island can be expanded into a small table.
The kitchen is perfect for preparing a small intimate meal to be enjoyed around the fire, or a grand holiday style spread, servable on the large dining table in the middle of the room.
More About The Dune Buggy Condo
Dune Buggy's living room doesn't leave a lot to be desired. A large comfortable chair and couch gather around coffee table, as well as a fireplace and wall mounted flat screen TV. The TV is, of course, equipped with cable and a DVD player, but internet is provided, too, so you'll have access to all the electronic entertainment the world has to offer.
Past here, you'll find the lovely deck, the ideal place to take meals and morning coffee in the salty sea breeze of Ocean Shores.
After a long day spent boating the 23 miles of Ocean Shores canals, combing the beach, or exploring the deliberately undeveloped and naturally beautiful Oyhut Bay Wildlife Preserve, the two bedrooms here offer plush beds, an expansive King in the master and a pleasant Queen in the second. Both are adorned with the same ocean theme décor as the rest of the condo.
Dune Buggy Condo is the perfect place for friends and family to come together and experience this up and coming seaside village that is Oyhut Bay.
About Oyhut Bay
Oyhut Bay is a growing village community on the far southern end of the Ocean Shores Peninsula. With easy access to the beach, the canals of Ocean Shores, and the 683-acre Oyhut Bay Wildlife Preserve, it is perfectly positioned to be the best place to base an Ocean Shores vacation.
The village is built to be walkable (and also offers bike rentals), so once you've arrived you can put down the car keys. In the village you'll find everything you could need, from the grocery, bakery and bar and grill to the hair salon and yoga studio.
There's a playground for the kids, an amphitheater, a couple of shops and even a volleyball court. And all of it can be found steps outside of any one of the condos or properties the village boasts.
All homes and condos in the village were built lovingly in the last few years and designed to be visually and architecturally reminiscent of the many historic towns that dot the Washington and Oregon Coasts.
About Ocean Shores
When booking with any of our properties in Ocean Shores, you will have endless options for seaside activities. When bringing your friends or family along, we're sure that each and every one of you will find an adventure worth diving into.
Visiting during the warm weather? Get ready for clamming season! Rent a moped or bike and take a ride into town, where you'll find the main drag. Here you'll find locally hand-crafted meals served in the town's restaurants as well as boutiques filled with souvenirs to take home!
The warmer days also mean horseback riding along the beach or whale watching tours, all within a short distance of all of our units.
Want to head to the beach during winter, too? That's not a problem! The views are just as beautiful, and it's still a great getaway from your everyday life. The main drag is still just as active with bowling alleys, shops and galleries to keep you busy.
The Oyhut Bay Promise
Oyhut Bay is the only full-stack vacation rental management company in the area. We vow to make booking with us simple and exciting. While others know their way around it, we know that booking a rental property home for your vacation can be unfamiliar territory for some. Because we know this, we ensure that each of our properties is up to high-quality standards.
We do our absolute best to provide support to our guests when booking.
We are available to assist you every day of the year if you have any questions or concerns before, during or after your visit to our home. We have onsite property management available 24/7 for anything concerning that may arise.
Ocean Resort Location
Gas Fireplace
Rental Bikes
Fire Pit Seasonal
Birding
Fishing Dock
Sandy Beach
Name: Dune Buggy Condo
Status: Active
Rating:

Type: Condo
Country: United States
State: Washington State
Destination: Ocean Shores
Location: Ocean Shores
Resort: Oyhut Bay Condos By the Sea
Setting: Water Front Area
View: Partial Water View
Internet: Yes
Sq. Ft: 1,400
Floors: 1
Entrance Floor: 2
Bedrooms: 2
Beds: KQ
Baths: 2
Normal Occupancy: 4
Sleeps: 4
Max Occupancy: 5
Parking: 1
Pets: None
Checkin: 05:00 pm or later
Checkout: 11:00 am or earlier
Website: OyhutBayVacationRentals.com
Manager: Goldener Inns
License:
BED CODES: K=King, Q=Queen, F=Full, T=Twin, C=Futon Couch, M=Mattress, A=Air Mattress, L=Sleeper, S=Sofa, U=Trundle Bed, D=Day Bed